About Me
It has been my lifelong passion to work with children and their families, as a teacher and a counselor, inside and out of the classroom. I'd love the chance to talk with you and see how I might be able to support and help your family.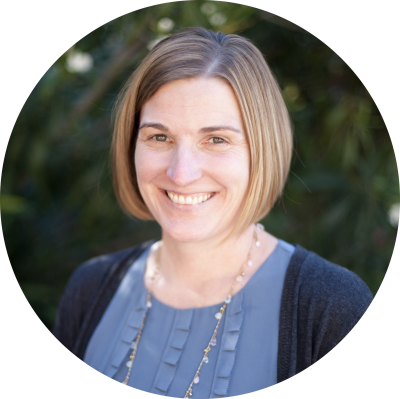 Training and Licensure
Licensed Clinical Social Worker (LCSW), 2010
Licensed Specialist Clinical Social Worker (LSCSW), 2011
Master of Social Welfare (MSW), University of Kansas, 2008
Bachelor of Science (BS), Special Education: Education of the Deaf/Hard of Hearing, Ball State University, 1997
Registered Play Therapist (RPT) with the Association of Play Therapy
Certifications and Associations
The National Association of Social Workers
The National Association for Play Therapy
Kansas Association for Play Therapy
Licensed teacher in Missouri
Fluent in American Sign Language
Experience
I have been working with children and families since 1998, first as a teacher, then as a school social worker, and finally in private practice. As a teacher, I understand that everyone has a unique style of learning, and that it's my job to find the best approach for each child. As a school social worker, I understand how to address these issues, working with teachers and families to support success and growth. Now as a therapist in private practice, I understand the importance of providing a safe, non-threatening space for children and young adults to express their feelings in a way that is meaningful and healing for them, in a mode that fits their style the best... whether that's through play, art, talking, drama, or all of these.
I have worked with children from age 4 to young adults in high school. My areas of expertise include anxiety, depression, self-esteem/identity, anger, behavioral issues, executive functioning, understanding feelings and emotions, social skills, Autism Spectrum Disorders, ADHD, and other child-related issues and concerns.
In addition to my work with children and young adults, I have also worked with college students addressing anxiety, depression, ADHD, and other issues that impact their journey to success. Many issues that students face as younger children present new challenges as they enter college, and for many students, it is the first time they are attempting to manage these challenges on their own. I can provide support to address not only anxiety and depression, but also study skills.